February 24, 2020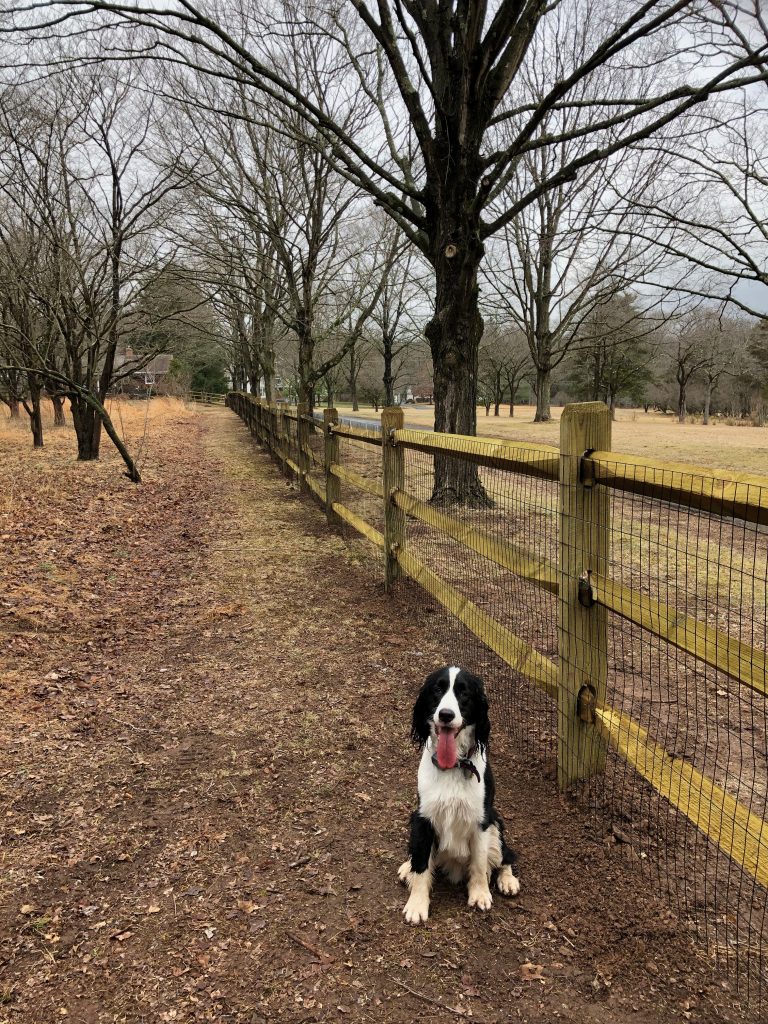 We took a big step and fenced in our back yard. After over 30 years living here with four different dogs, the time had come. It was a major expense but a huge success. Louie loves it and we are greatly relieved to know he can run and chase birds while staying nearby and safe. When Louie was a puppy, we let him run around the yard and follow us here and there. We even let him run free on some of the nearby trails through preserved open space. It was thrilling to see his unbounded joy at running full speed through fields and woods. As he got older, he ranged farther away from us, but usually stayed within sight or earshot. A few times he chased some deer and I thought I would never see him again, but he always came back eventually. Then, it started taking longer for him to come back, three, five, ten minutes. Waiting with heart in mouth was nerve racking. 
At Christmas, I ordered a GPS collar for him so we could see where he was and track his movements. The first time I let him run in the Cherry Brook Preserve and tracked him with the Whistle collar, I was shocked at how far and fast he went, and how much ground he covered in such a short time. He was nearing the busy road several miles away before he turned around and headed back to me. Then, another day he escaped out the garage door and took off through the neighbor's property, down the hill towards Bedens Brook and across the road. As we called him and he circled back home, he came trotting happily right up the center of our street. OK, we can't let that happen again.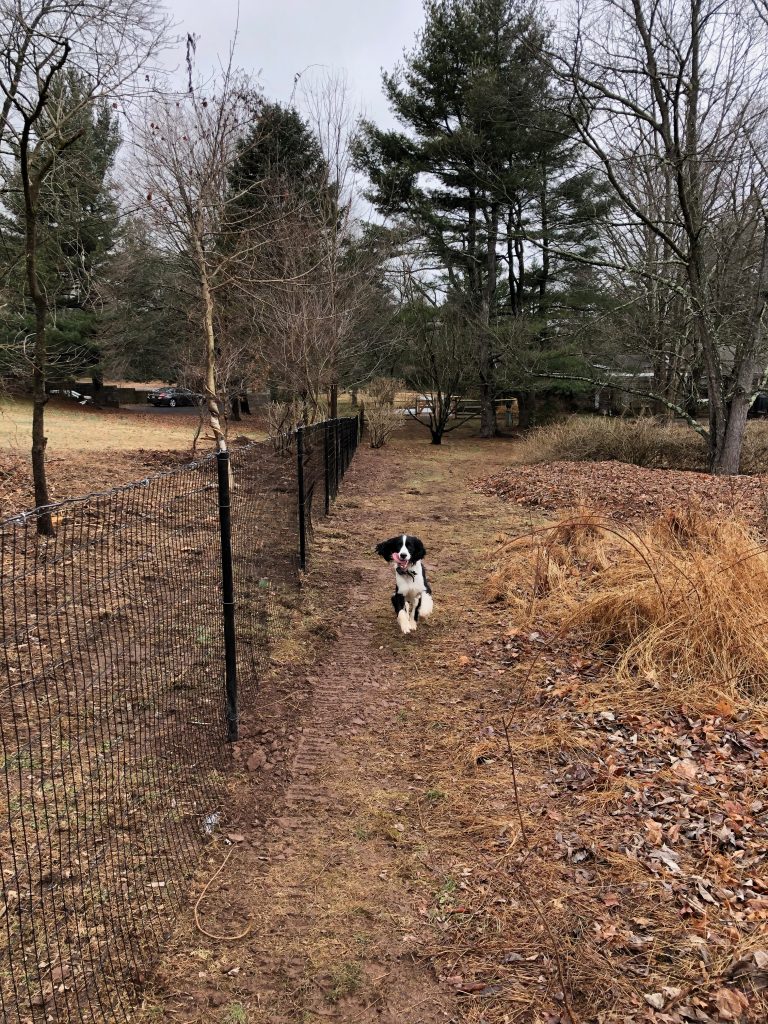 I called several fence contractors, got several bids and settled on Coombs Fence Company. The owners were incredibly easy to deal with, and the installers were friends of theirs from childhood, a real family feeling business. They did a beautiful job too. As one of our dog mommy friends said, it is a game changer. I can let Louie bolt out the door in the morning – after sitting and staying, of course – and run full speed after the birds in the forsythia bushes. He can happily trot with me as I walk around the perimeter, or run around here and there as I do yard word or sit on the deck. We can even have dog friends over for play dates. There will be lots more of that as the weather gets warmer. We can also do agility training. More on that in another post. We are so glad we took the plunge. I think the fence will be worth every penny.