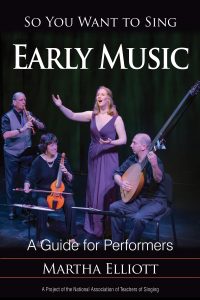 Martha Elliott's Early Music contribution to the National Association of Teachers of Singing So You Want to Sing series is now available. You can go to the Rowman & Littlefield site to order your copy today.
Access the online resources on the companion website here.
Read the rave review by Ellen Harris in Early Music America here.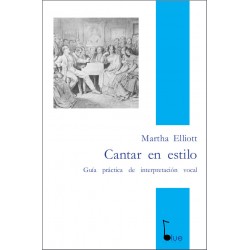 Singing in Style has been translated into Spanish, available from Editorial Blue. https://editorialblue.com/es/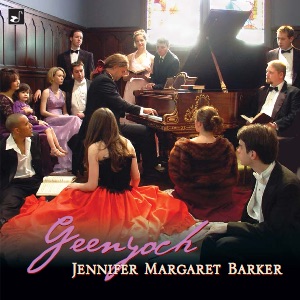 Martha Elliott sings Two Songs which received a Grammy nomination for the best new piece of 2005. The CD also received two other nominations including best engineered classical album.
Upcoming Events:
All voice lessons are currently online due to COVID-19. They are actually going quite well, especially if you have a good quality mic and ethernet connection to the internet. Stay safe, stay healthy, wear a mask.