June 10, 2019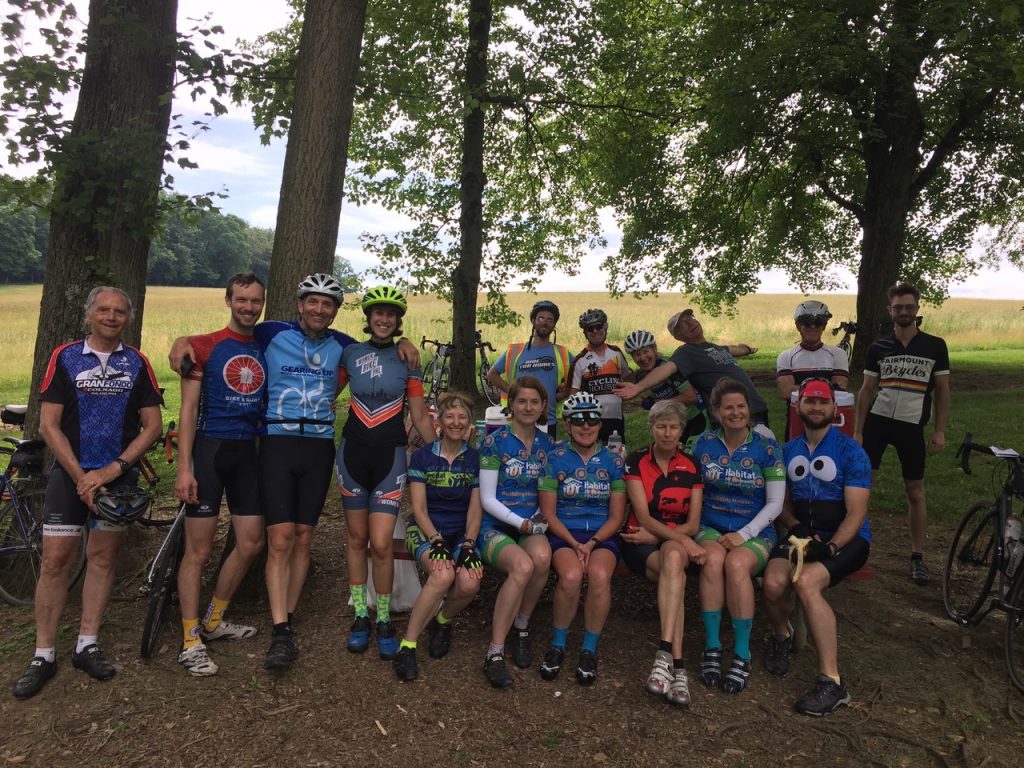 I just got back from four fabulous days of biking in Lancaster County, PA with the Habitat for Humanity Philadelphia Ride for Homes. This is the seventh year they have put on this ride to raise funds and awareness for the wonderful work that Habitat Philly does for Philadelphia families in need. This is the third time I have been involved. Emily was involved from the very beginning. I gave SAG support in 2015 and then rode my bike with Emily in 2016. This year I rode my bike again and covered over 200 miles and 13,000 feet of climbing! The ride raised over $30,000.
I was attracted by the idea of staying in one hotel for all four days. I drove the 2 hours out to Strasburg, PA on Wednesday night and arranged the same room for my whole stay. It was dark by the time I arrive and I had a bit of a time finding the Clarion in what seemed to be the middle of nowhere. The next day in the light, I discovered that the hotel was indeed on a quiet road across from some beautiful farms, the PA Railroad museum and not much else. Some Linden trees were in bloom and their delicate fragrance, combined with a gentle "eau de manure" left a wonderful olfactory impression.
It was a smaller group of riders this year, only about 15 in all, with more folks arriving on the weekend. Most everyone had done the Ride for Homes before, and it was great to reconnect with friends I had made in previous years. Linda and Sally were our fearless ride leaders as always, and Corinne, CEO of Habitat Philly, was an ever-present inspiration. Her sister arrived on Saturday for a bachelorette bash before her upcoming wedding. Each day we had a choice of a longer or shorter loop route from the hotel. I always chose the longer routes, and felt strong and comfortable on my bike overall. I had trained a lot in the weeks leading up to this and it paid off. Each day, the roads were incredibly beautiful with rolling farmland, fields of wheat and other crops, cows, goats, barns, silos, and chicken houses. We saw lots of horses and buggies on the roads, adorable children on paddle scooter/bikes, and barefoot Amish women tending beautifully manicured gardens. The rest stops were in beautiful parks or at family run farms. We stopped for lunch at well stocked markets and convenience stores, and I ate way more than I usually do on a riding day. We had two Church suppers and one trip to the Shady Maple Smorgasbord – the Las Vegas buffet of Amish country. Talk about eating too much! The weather was perfect, not too hot, not too sunny, not too humid, and no rain! Just a dream for riding. It was like a wonderful vacation, but for a wonderful cause. It was extremely gratifying to spend time with likeminded cyclists who also want to make a difference.