I have to say it: I hated teaching in person this semester – mostly. Private voice lessons with me wearing a mask and the student wearing a mask were frustrating and almost completely useless. The students were thrilled to be back in person, and OK, it was nice to be able to accompany in real time. But the technical instruction that the students needed was impossible to convey. I took them through their exercises and guessed at what they were doing with their mouths and tongues. I did try to do some hands on physical adjustments in posture and movement but I also wanted to keep my distance. In general, I was not comfortable being in a small room for an hour with someone deliberately exhaling at me. And the students were all incredibly sick with everything else but COVID: strep throat, bronchitis, laryngitis, colds, mono, stuffed noses, coughing, you name it. They called it the Princeton Plague and it got most of the students at one point or another. OK, I didn't have to sing at all, but my historic trauma with worrying about getting sick, combined with the past 18 months of being conditioned to be afraid of getting sick had me extremely triggered.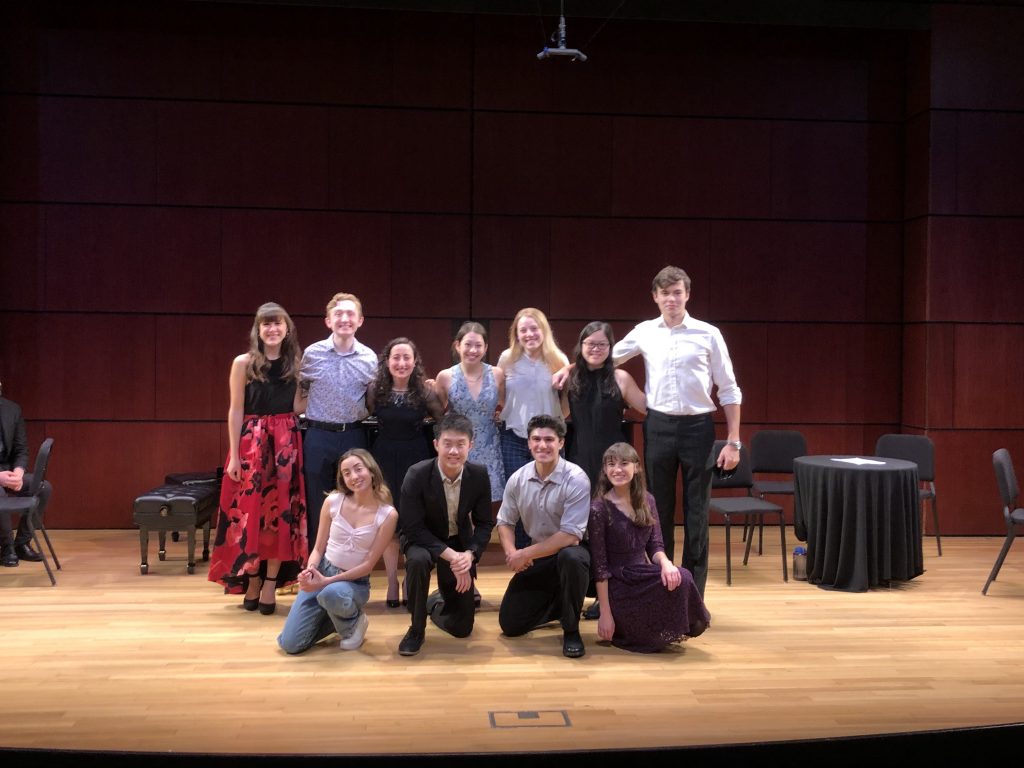 At the other extreme, I was teaching Singing American Musical Theatre as a performance class again and it was wonderful.
The 10 student singers and one student pianist were all really talented and had a great attitude and chemistry as a class. I thought it would be impossible to coach acting with them wearing masks, but it ended up being mostly fine. They were over the moon to get to sing for each other in person each week, especially with a live accompanist. The Plague went through the class and we had someone watching on zoom a number of times, but we got through the syllabus easily and everyone, including me, had a great time for most of the semester.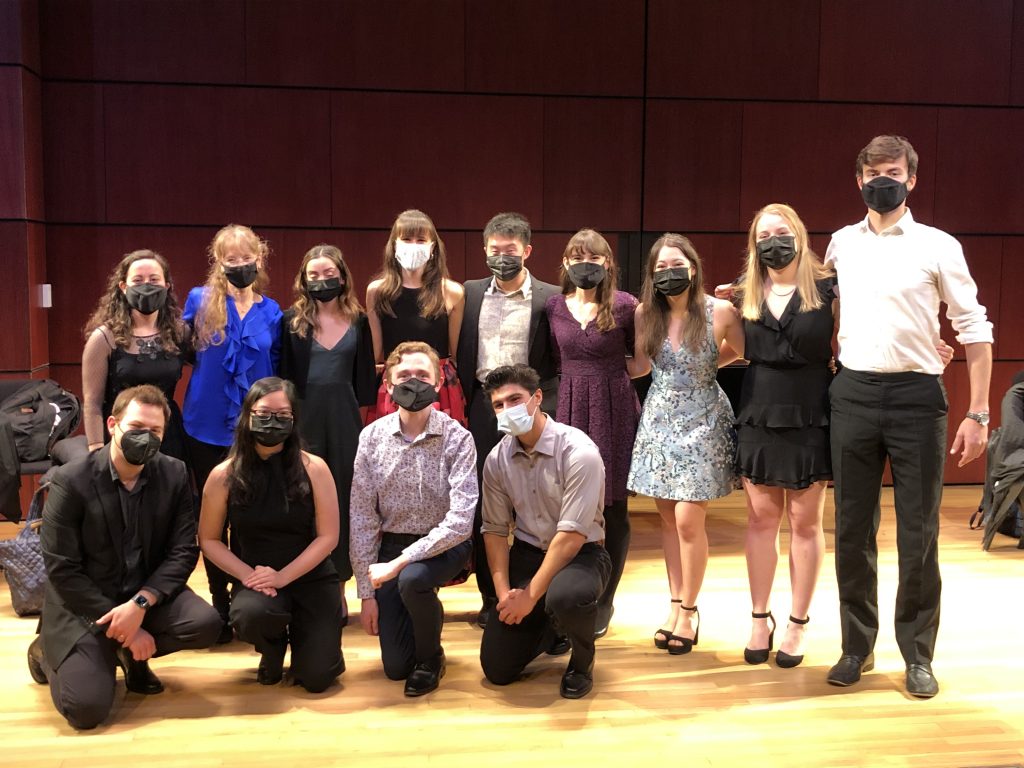 To be fair, the case numbers on the campus were actually incredibly low for most of the semester. Testing once a week provided a small oasis of comfort to know that for that day at least you didn't have COVID. By the beginning of December, University Health Services actually allowed performances without masks if you tested negative three times in the week before. My class was so lucky they got to do their final performance in Taplin on December 12 without masks. All ten singers and one pianist were healthy for the concert. We had to replace my old friend Tim Brown with another pianist at the last minute, but overall the event was a huge success and such a joyous and healing experience for everyone. The next day, the numbers started spiking from holiday travel and the new omicron variant and one thing after another was cancelled. Wow, we just made it under the wire.