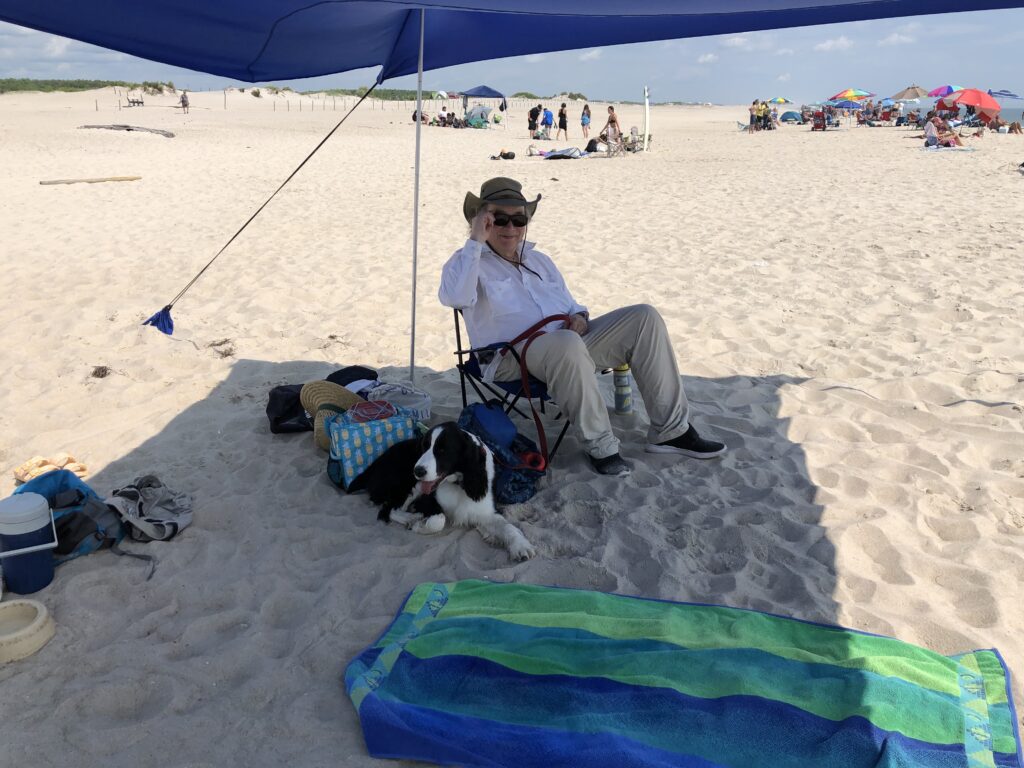 August 6, 2022
I rented a cool and funky house in Berlin MD for a family beach get-a-way this summer. I was very happy to avoid a complicated trip to Europe, or anywhere that involved flying, especially after the travel hassles of Utah. I was even happier that Emily could join us. The house was attractive and comfortable with a fenced in area for Louie, AC, WiFi, and beautiful outside garden areas to cook, eat and even watch TV. The host lived in a trailer at the back of the property, with "Boyfriend" and three dogs. Louie made friends with Laurie's dogs through the fence, and "Boyfriend," a chef at a local restaurant, even shared some fresh off the boat tuna with us one night. Laurie was a warm and generous character with unending helpful advice about everything.
Michael was still recovering from shingles and a cracked rib so he spent most of the time relaxing in the lovely house with Louie. Emily and I set off on our bikes most days and rode the 10 miles to Assateague National Seashore for a dunk in the ocean, or longer rides around the area.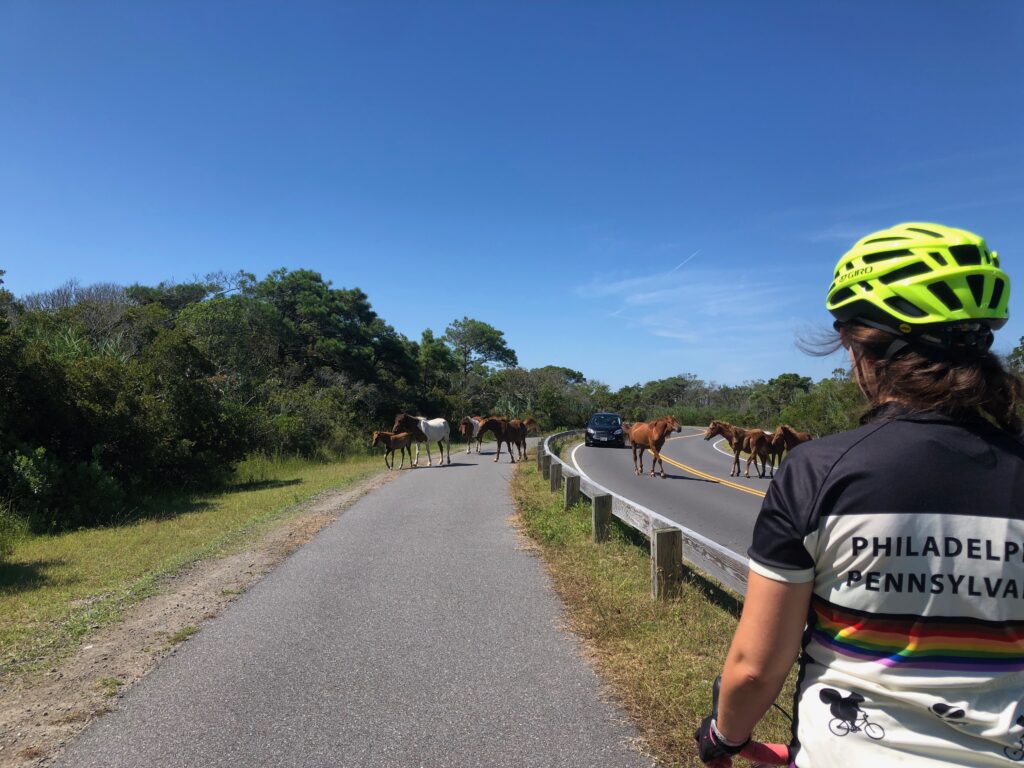 One day we rode 40 miles north all the way to Rehobeth beach. Michael and Louie met us for a celebratory beer at Dogfish Head Brewery. Another day we did a 50 mile loop to Snow Hill and followed many of the roads in the Seagull Century. One day we all packed up for a family beach outing at Assateague. Amazingly, dogs were allowed on the beach, and Louie got the message from the other dogs to stay out of the hot sun under the umbrella with his humans. Another day, Emily and I did a guided kayak tour through the march lands in the bay – so beautiful and peaceful paddling in the shallow water.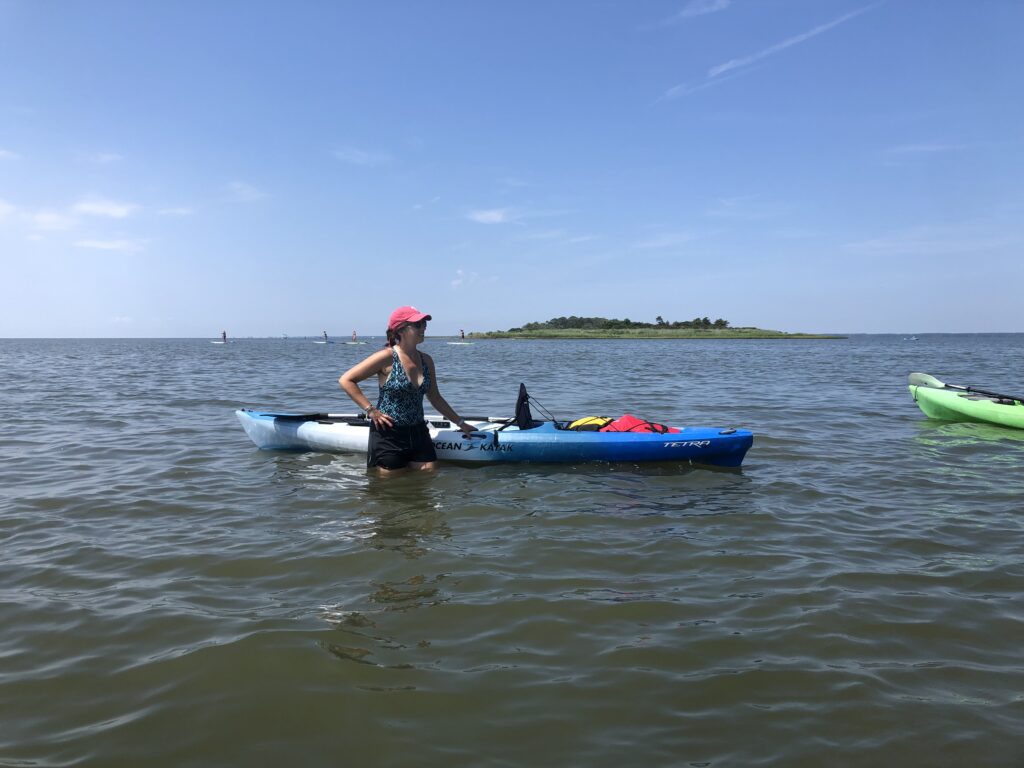 As usual for me, every day was packed with get-up-and-go activity. Michael got to relax and take it easy and even do some work, and Emily split her time between the two of us. We had some great beach time, some wonderful eating and drinking out and some even more wonderful meals at the house. Yes, it was very hot some days, but it was hot everywhere this July. Given the state of the world, this was a very successful vacation.