Saturday May 11, 2019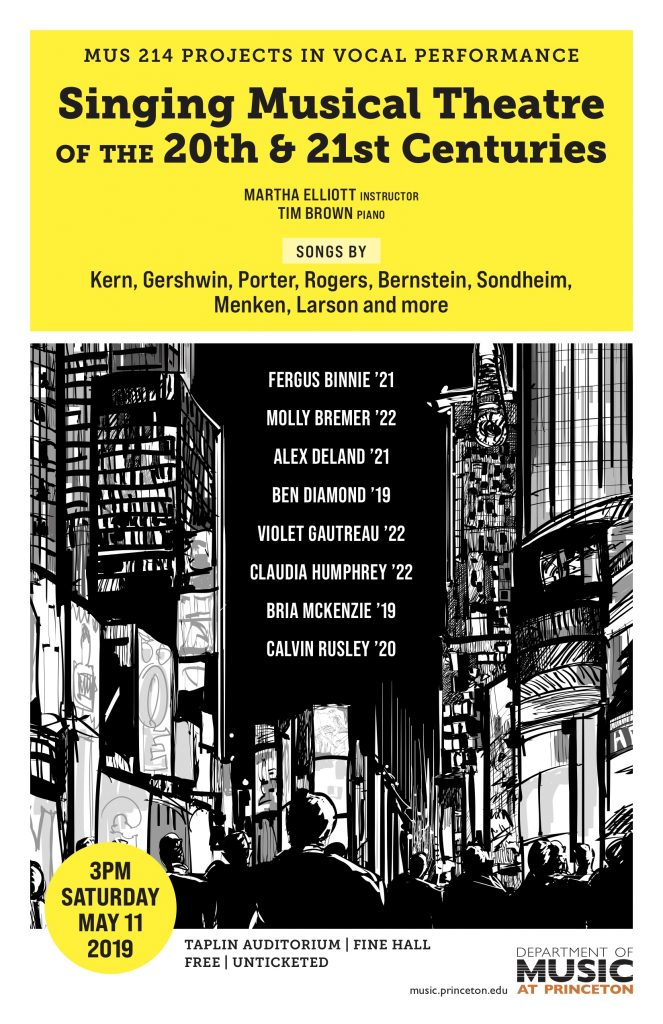 I had the best time teaching Music 214 this semester. The final concert was Saturday afternoon. Too bad it was a gorgeous day and there were a million other things going on. The audience was light but all the most important people were there and they enjoyed it immensely.
The class was a musical theatre masterclass with eight fantastic student singers. The last time I taught it was 2010. No student pianists wanted to take the class this time, so I had my old friend Tim Brown play, which ended up being better for the student singers and more fun for me.
Continue reading